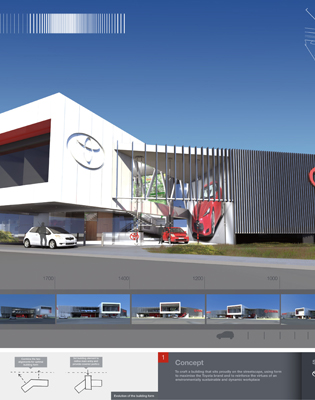 Environmental Policy
As A+ members of the Australian Institute of Architects, we share in our industry vision for the enhancement of our built environment through sensitive consideration of what we do and specify. To the extent that our clients will support this aim, we will do all we can to assist in restoring, preserving and enhancing our environment.
In doing so we adopt the following key strategies:
Commit
Actively encourage clients to include sustainability as an integral principle in the briefing, design and commissioning of projects.
Maintain commitment to the delivery of sustainable outcomes throughout the life of projects.
Develop
Test and evaluate sustainable principles, through innovative design, to the extent supported by clients.
Continually update product library and project specifications to reflect the latest technical information and examples of sustainability in the built environment.
Educate
Discuss sustainable opportunities with clients, at briefing and at relevant stages during a project.
Seek a variety of environmental literature for ongoing education, which includes the BDP Environment Design Guide.
Attend Professional Development courses and seminars on sustainability.
Formalise
Implement sustainability check-lists.
Continually review sustainability of projects.
Actively participate in AIA and other forums on sustainability, such as community consultation, education processes and ideas competitions.
Implement
In implementing sustainable design practices, consider a combination of effects on:

bio-diversity — protect and restore ecological diversity, health and functionality
resources (including materials, energy, water, amenity and waste) — optimise their use, especially non-renewable resources
pollution — minimise pollution of soil, air and water
quality of life — improve the health, safety and comfort of building users.

In selecting and specifying construction materials consider all aspects from extraction, processing and transport through to possible fire, demolition and disposal or reuse.